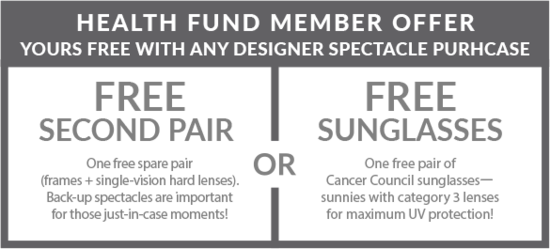 Did your optical extras expire on June 30th?
THAT MEANS YOU HAVE FRESH, NEW BENEFITS STARTING 1 JULY!
Why not get new spectacles? You're already paying for them!
Most private health funds include rebates for spectacles, prescription sunglasses and contact lenses in their health cover. Book in, and our friendly staff will help you maximise your optical health fund benefits!
USE YOUR OPTICAL HEALTH FUND BENEFITS FOR